omalia has made history after promoting Colonel Zakia Hussein Ahmed to the rank of brigadier general in the Somali Police Force.
Colonel Zakia becomes the first woman in the country's police history to attain the rank. Her new role now entails overseeing federal police forces throughout the country.
Her new badges of ranks were pinned on her shoulders by Somali's Prime Minister Hassan Ali Khayre.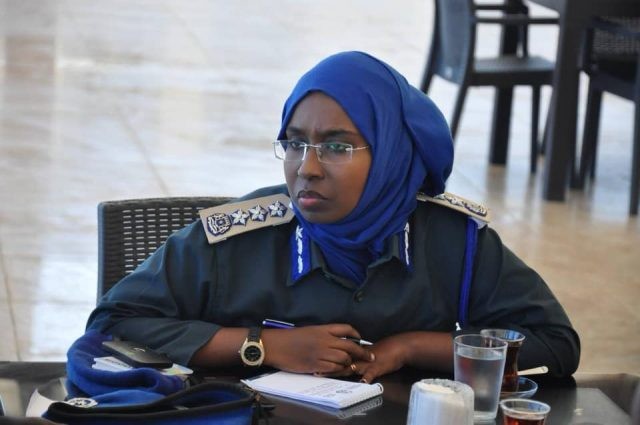 Speaking during her installation at General Kahiye Police Academy in Mogadishu, Prime Minister Khayre emphasised the need to recognise the role of women in the country.
"If women are at least 50% of the population in Somalia, they must get what they deserve. In fact, every person should get his or her rights, otherwise, we will not be able to compete with our neighbours" said PM Khayre.
"I want to encourage Somali women to stop aiming low. Instead, I would like you to focus on becoming the next president and premier in this country," he added.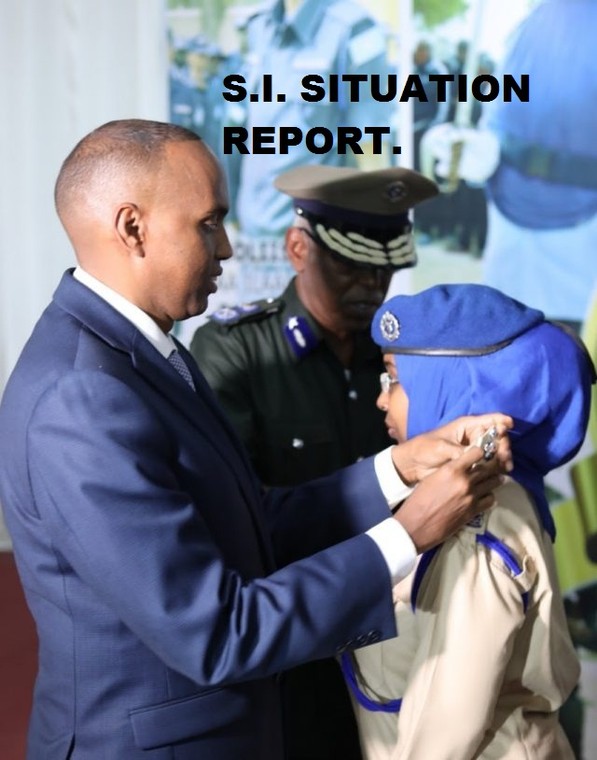 With over 14 years of experience, Zakia has had many firsts. She was appointed the new Director of Community Policing at the Somali Police Force in 2014, making her the first woman in many years to hold such a senior position.
Before that, she had been the chief commander of community policing and public relations at the Mogadishu-based national agency.
75 years we've served the Somali public with courage and compassion and a firm belief that when you have the heart of your public, nothing and no-one can stop you. Its that belief that's foundation of our institution. Happy 75th birthday SPF! #Mogadishu pic.twitter.com/A87q1MwUec

— Zakia Hussen (@ZakiaHussen) December 21, 2018
Colonel Zakia is a proponent of gender equity and has been an advocate for the youth, serving as the secretary general of the Hanoolaato Party, a Somali youth advocacy group.
She holds a Master's degree in International Relations and a postgraduate certificate in Diplomacy in Islam, Zakia has also worked as the programme manager and researcher for the Heritage Institute for Policy Studies and a part-time university lecturer at the University of Somalia.
General Zakia's promotion came on the 16th of August, 2018 as part of security sector reforms by the Somali government.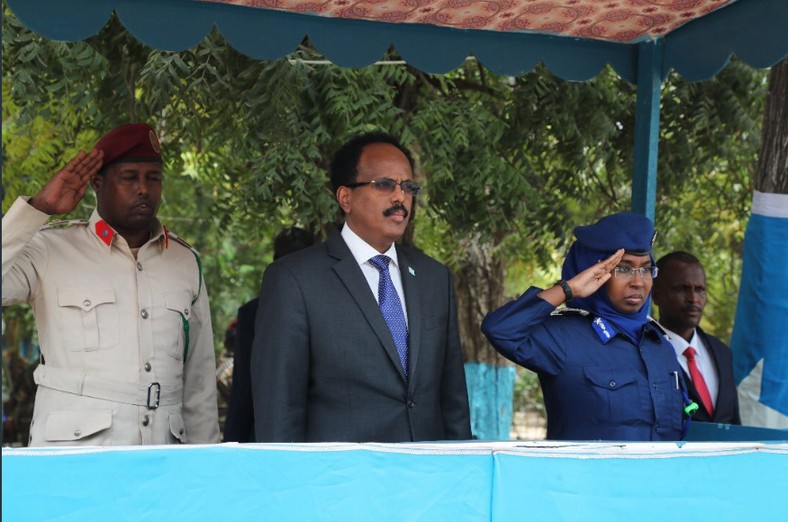 President Mohamed Abdullahi Farmajo appointed her to become deputy commander of police in a security reshuffle.
Somalia is slowly following in the footsteps of other African countries such as Rwanda that have in recent years supported women with key decision making positions in government including in the security forces.
In 2011, Proscovia Nalweyiso became the first female Brigadier General in Uganda, a noteworthy achievement, which was celebrated across the continent.