This woman from the dusty streets of Zvipani village in Zimbabwe was married off as a young girl and had to bury her dreams in a can, but now those dreams have come true.
Zimbabwean scholar, humanitarian and author Tererai Trent will be honoured with a life-size statue in New York for her role in the fight for gender equality and women's rights.
Her bronze statue will be erected at Rockefeller Centre in August during the launch of statues of equality, a project established by renowned Australian artists Gillie and Marc Schattner.
The aim of the project is to increase the number of statues of women in New York, a city where only five of 150 statues depict nonfictional women, according to She Built NYC, an initiative expanding representation of women in public monuments.
54-year-old Tererai announced the exciting news on Twitter, saying; "Statues of Equality is set to launch in NYC this summer. I am incredibly honoured to be standing among the world's Top 10 most inspiring women 'sculpted for equal rights'!"
Statues of Equality is set to launch in #NYC this summer. I am incredibly honored to be standing among the World's Top 10 Most Inspiring Women 'Sculpted for Equal Rights'! Come August 26 and celebrate the empowerment of women and big dreams! #StatuesForEquality
According to Zimbabwean newspaper The Herald, she was denied an equal chance of education as a young girl growing up in Zvipani village, where educating girls was seen a waste of time and resources.
She used her brother's schoolbooks to teach herself how to read and write and ended up doing his homework for him.
However, s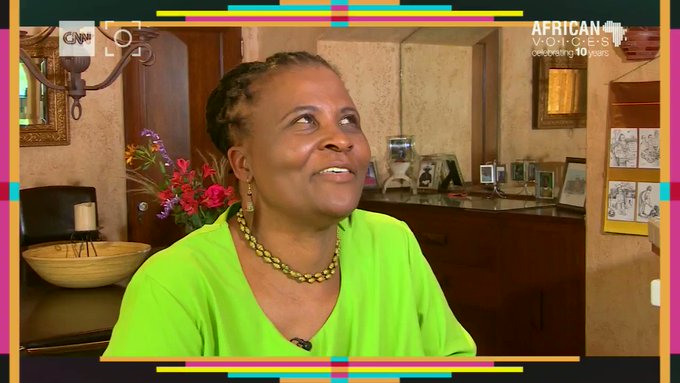 @TereraiTrent taught herself to read and write while living in rural Zimbabwe and has since earned 3 degrees, including a Ph.D. Now, she has been recognised as one of the world's most inspirational women. #MondayMotivation
2
2:37 PM – May 13, 2019
See CNN Africa's other Tweets
he was married off by her father at age eleven, but still yearned for an education; which is why she she wrote her dreams on a scrap of paper and buried them in a can.
According to her book The girl who buried her dreams in a can , this was an ancient practice that reminded her that she couldn't give up on her dreams.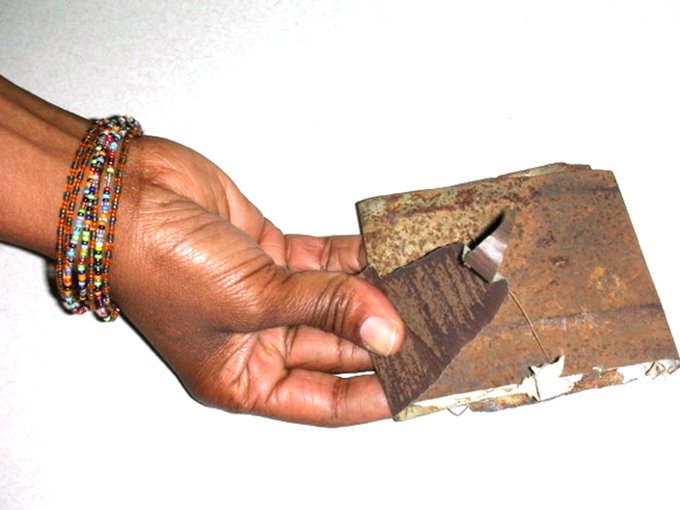 When I buried my dreams in a can, I promised myself not to unearth it until they all came true. I didn't know when or how, but I believed in them & in me.
Make it a habit to let your mind wander beyond "what is" to "what can be."#Tinogona #101MillionDreamers #ThursdayThoughts
16
6:03 PM – Apr 25, 2019
Today she is a holder of three degrees – including a PhD – and has recently been named one of the most inspirational women in the world.
As one of the most recognised voices and a firm believer in getting education, she set up Tererai Trent International,a foundation that is aimed at empowering rural communities provide quality education for children
More than 19k girls have been enrolled in the Matau Cluster Schools. This is one of my dreams coming true. What are yours and how do they intersect with the dreams of others? https://tereraitrentcourse.com/ #FridayFeeling #101milliondreamers #tinogona
Tererai  is being recognised alongside media mogul Oprah Winfrey who hosted her on the Oprah Winfrey show in 2011 and singled her out as her favourite guest of all time, even donating $1.5 million (about R21 468 000) to rebuild an elementary school school she attended briefly in Zimbabwe.
Other trailblazers being honoured with statues in August include primatologist Jane Goodall, activist Janet Mock, author Cheryl Strayed, chemist Tracy Dyson, Olympic gymnast Gabby Douglas and talented actresses like Cate Blanchett, Nicole Kidman, and award-winning singer Pink.